EXTRA-LARGE CAPACITY DRYER WITH ADVANCED MOISTURE SENSING – 8.8 CU. FT.
Dries Faster with the PowerDry Cycle
With optimized heat and airflow, this cycle gets your toughest loads completely dried faster. It runs hotter and works harder to power out moisture.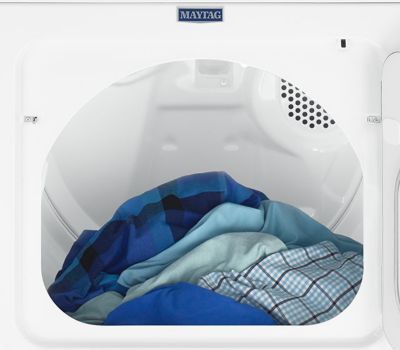 Largest Loads, Evenly Dried3
Advanced Moisture Sensing, monitors inside moisture and air temperatures to get your largest loads evenly dried every time4.
Steam Refresh Cycle
The Steam Refresh cycle uses a fine mist in the heated dryer drum to refresh clothes, and keep your shirts lookin' snappy.